Very durable protective wrap, authenticity, combined with the performance and safety, is the reason I choose Imren Gold Series IMR 18650s as the best 18650 battery for vaping. You can't go wrong with a trusted brand at a decent price! 
Imren Gold Series IMR 18650
What is the best 18650 for vaping? Imren Gold Series IMR 18650s are my choice as the best 18650s for vaping. The ratings are not absolutely accurate, but very good lifespan perspective, as compared to prices of other similar 18650s.
The Wrap Is indestructible and adorned clearly with the batteries ratings and cool logo. Each individual battery has its own code that can be cross referenced with the website or scanned with your phone. This makes it simple to insure the authenticity as well as the birth date of your cell.
Why is it the best 18650? Well for me it comes down to safety. Wear and tear on lithium cells from vaping is extremely underrated, and ignorance is what leads to vape accidents. The Imren I have tested rigorously and the wrap stays intact.
Easily finding the authenticity and manufacturing date, combined with the performance and safety, is the reason I choose Imren IMR 18650s as the best 18650 battery for vaping.
You can't go wrong with an Imren 18650 battery for vaping, and at such a decent price I would grab one or two right away.
My Use
I've owned a pair of Imren 18650s for four years now. I use them almost every other day in rotation with a different, similar pair.
I base my review on everyday use, no crazy scientific data collected that you might not understand or care about, for vaping.
I take proper charging care, but they do take a lot of physical and elemental abuse. I have dropped my 18650s countless times, in and outside of a modbox.
I have used my 18650s for vaping, at work in the construction business in 110 degrees to -10 degrees fahrenheit weather conditions. This is not to extreme of temperatures but its real life tests, and exceeds the heat they should be used in.
I blast two Imren 18650s at 55 to 75 Watts consistently if not excessively, in an ohm boy vape mod, with .3 to .6 ohm coils.
I am very surprised at the abuse the Imren 18650s suffered yet the wrapping or plastic case is still in new condition.
After Four Years
I have never deeped discharged them, or any of my batteries, only till they lack coil fire.
The Imren 18650s have now lost around 65% capacity after 4 years of charge cycles. Compared to other brands of 18650s falling off after one year, these Imrens I still use, although due for replacement.
The wrap is still in new like condition on my Imren 18650 that I use for vaping. The positive buttons are dented, but so are my other batteries, I think from being dropped inside of my vape mod.
They still fire great and charge to 4.2 Volts. My other brands (LG,Samsung,HohmTech) used in the same rotation for same time length dont fire as well as the Imren 18650s do, and they dont look as cool.
They have rolled across the floor and been dropped several time. I do not recommend this at all. Batteries are explosive and dangerous.
The industry leaders of lithium ion batteries are Panasonic, Samsung, and LG Chem. But other brands produce just as good, if not better cells, that are designed with the vaper in mind.
My favorite brands that I use, and trust, are Samsung and Imren.
The 25S by samsung is a great balance of power and life.
Imren has a whole range of awesome cells that is perfect for many different styles of mods, and are always affordable.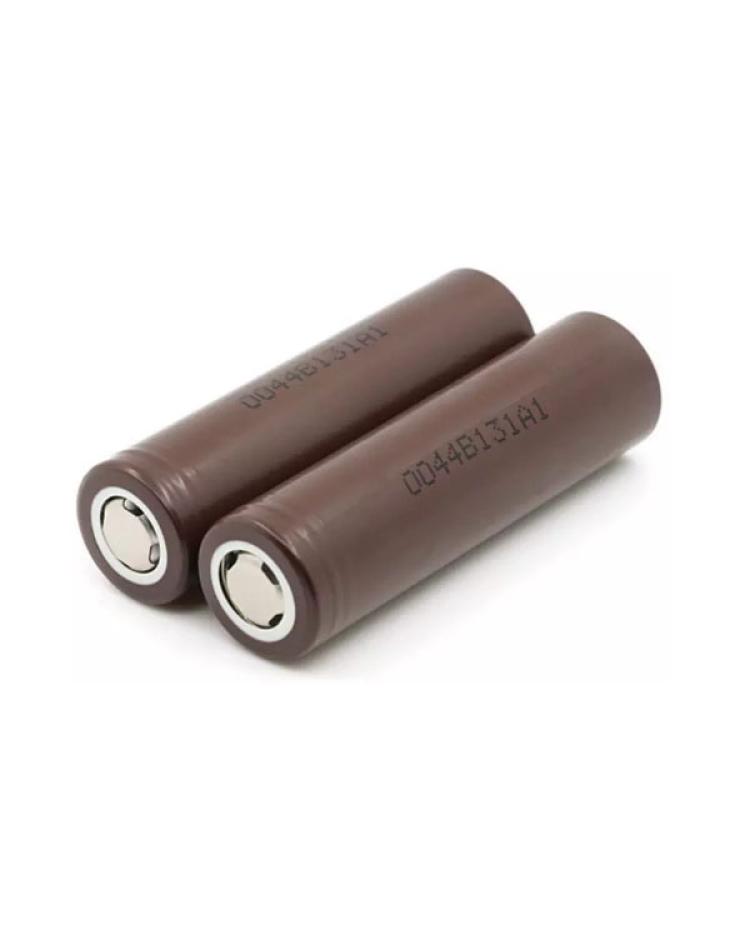 Voted the best battery time and again by vapers and battery experts, the LG HG2 INR18650 is a must have.
These brown bombers pack a highly accurate 3000 mAH, and last a great deal longer than most top rated 18650s, before recharge.
A time tested brand, that remains on top of it's game, and one of the four leading manufacturers of lithium ion batteries.
Hohm Tech Hohm Work 2 INR 18650
The Hohm Tech Hohm Work 2 18650  Battery is just what you need to run your compatible mod to its full potential. 
With Enhanced Positive Thermal Coefficient (EPTC), this battery has a reduced thermal runaway potential. 
Hohm Tech unites Cobalt Oxide and raw Graphite with U-Mn chemical bonding, the future of cell technology.
The outer layer of this battery has an updated Poly Seal to enhance safety, security, and proper operation. A Cathode Tag made from UH Purity Aluminum ensures ultra-high purity within the cell itself.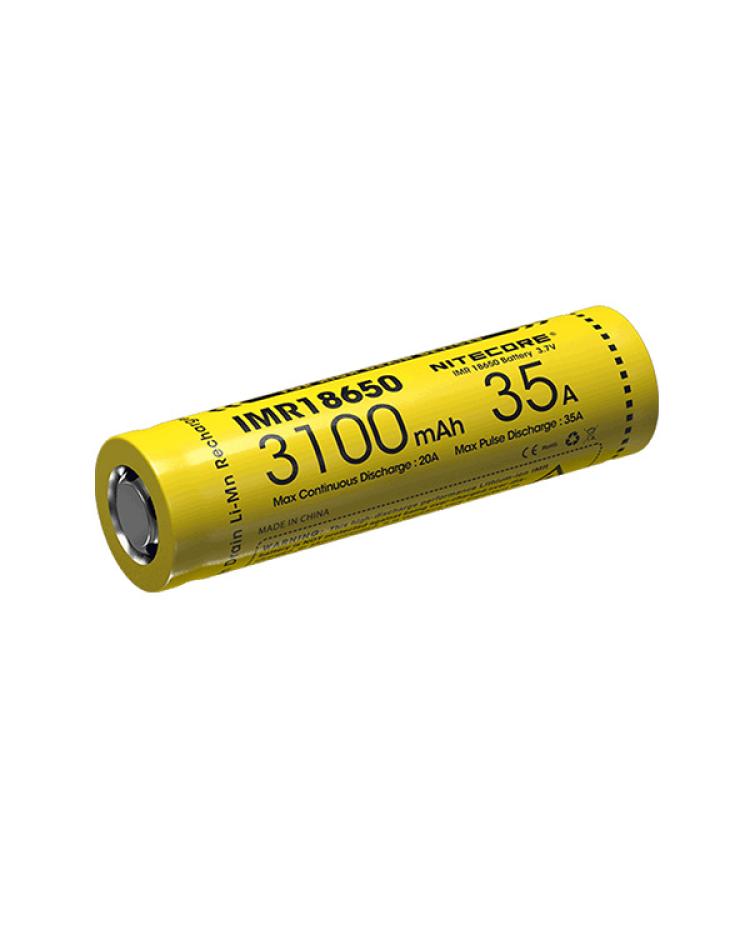 The Nitecore High Drain IMR 18650, specially designed for vaping devices, this nitecore cell has excellent current needed for your high-drain devices.
The Nitecore can provide max output current 35Amp, the capacity is 3100mah, allowing vapers to run your vape devices longer.
The fast charging current up to 4 Amps, will significantly cut down the charging time, if you have a suitable charger.
The Samsung 25S INR 18650 cell is a power packed cell, perfect for the intense cloud chaser.
A true workhorse battery, the 25S has 2500mAH, and a max pulse discharge of 35 Amps, perfect for almost any mod.
A trusted and reliable brand that has been producing batteries for a long time, one of the top four manufactures that lead the industry.
Safety First
Always rewrap, or properly dispose of  a cell with even the slightest protective wrapping damage.
Stick with IMR and INR cell chemistry for use with vape mods. ICR has its uses, but runs too hot for safe vape mod use.
If your a high watt vaper, 100 watts and up, forget mAH, and get a high Amp rated battery.
Some battery chargers have such a tight fit they can damage your cells protective wrapping.
Accuracy
Most popular brands, if not all 18650s batteries printed ratings do not actually match up, when tested on special equipment, by the consumers or battery professionals. Some 18650 brands, might be sold to you saying it has 3000mAH, but in reality you only get 2500mAH. The same goes for the continuous discharge amps, and the max discharge Amps.
With battery chargers becoming more advanced, even the novice can now test and rate their own cells. Now even a $30 or $40 charger can give you all the states of your battery cell. You can see for yourself the quality of the battery, and some chargers can repair old over discharged, or zero volt cells.
The most accurate ratings I found were on the LG HG2 INR18650. The only drawback is that after four or five months those ratings dropped significantly. So I had  great cells, just lower lifespan. I found this happen with more INR cells than IMR.
Cell Birth
As soon as a lithium ion 18650 cell is born or manufactured, its lifespan biggins. Some good 18650 batteries for vaping are difficult read or not marked at all with a clear date. This means you must trust your 18650s didn't sit on a shelf for years before getting to your mod.
I personally bought two of the same type of 18650s at the same time, from the same store, and charged them together, and vaped them together. One of them charged a lot faster and then died within six months, while the other lasted years after. This could be that one was a fake, or it was old. The twin to the LG 18650 I bought that died out, lasted for four years and is still going.
LG
LG HG2 18650 high drain batteries are also known as the brown bombers. A very close second choice for the best 18650 battery for vaping. Very accurate ratings and outstanding performance give the LG 18650s awesome awsome reviews all over the internet.
You can't go wrong with a LG HG2. It is one of the best 18650 batteries for vaping today. Be sure to buy them from a trusted place or order from within the country. These are one of the most popular brands to be rewrapped or faked by overseas companies trying to make money off cheaper or old cells.
Hohm Tech
The Hohmtech Hohm Life 3077mah 18650s are designed for vapers and have very cool wraps with accurate ratings clearly legible and fancy.
The performance is excellent but the lifespan falls short compared to the Imren and LG 18650s. They work absolutely great for about one year and a few months and than drop off in performance rather quickly. Where as my Imren just slowly loses capacity over several years.
The Hohm Tech Hohm Life 18650 batteries are great batteries and I support Hohm Tech for there honest approach to support the vape community. Although not the longest lasting batteries for lifespan, when they are alive they are outstanding and fire my device at high watts without hesitation.
Conclusion
There are trade offs between mAH and discharge Amps, you can't have the best of both with 18650s. I choose higher continuous Amp discharge over mAH, so I can safely run at high watts.
Battery Mooch is the leading expert on testing cells of all types on the internet including the 18650. His evaluations are spot on but he does not test one individual cell in and out of a mod for years, like I do. This shows the true abuse a 18650 can take with vape mod use.
Even the popular brands don't have accurate ratings, If you find this an issue, find an 18650 brand you trust.
18650 Battery cells are still faked to this day, I would stick to brands with verification codes.
INR have a higher energy output, but have a lower lifespan than IMR.
Warning: All rechargeable batteries can be dangerous and are explosive. Always treat with respect for your own safety. Please understand that not all 18650s are the same, and have different chemicals inside and are not always intended for use with vape mods. Over discharging is bad, and to fast or to many charge Amps is also bad.
Please leave a comment and share your opinion on the best 18650 battery for vaping! 
Thank you for your support, and happy vaping!